...innovative and highly efficient!
A century of innovative spirit drives AKG's engineers to continuously improve and set trends in heat exchanger technology. Commitment to reliable engineering and manufacturing ensures a quality product.
From extremely durable bar-plate heat exchangers with little or no tooling costs, to lightweight tube-fin varieties.
AKG offers a solution to fit your application!
Charge air cooler is also called as an Inter-cooler that cools the hot air fom the turbocharger. With the increase in stringent emission norms to reduce fuel consumption and CO2 emissions, there is a need to increase the engine power and torque but without increasing the swept volume. This is possible with a turbocharging system, but the temperature of turbucharged air is reduced before it enters the engine. Pressure drop across charge air cooler is an critical parameter that impacts the performance.
AKG offers several designs & types of charge air coolers: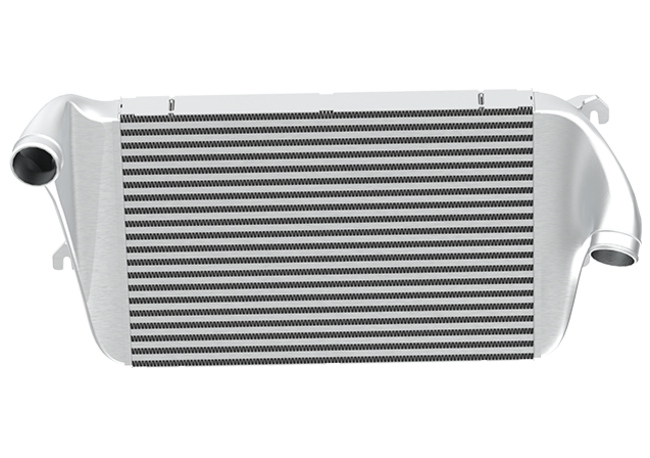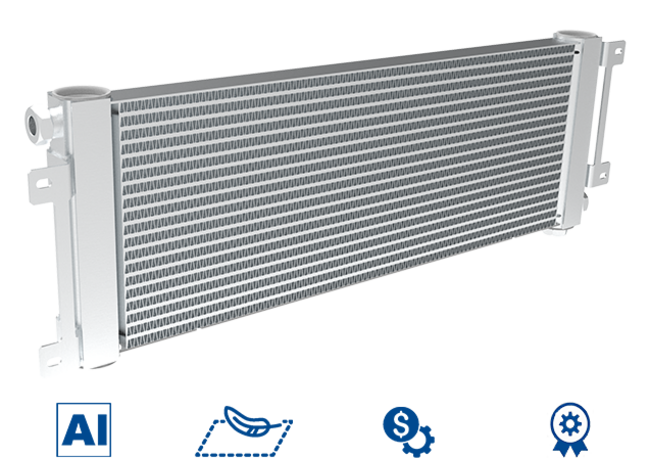 LightWeight Cooler Air (LCA)
AKG LightWeight Cooler Air (LCA) is an air cooled single-shot brazed aluminium cooler with no welding, enabling short lead time for manufacturing. By using a different turbulator LCO can be used for cooling charge air.
100% aluminum construction offers lightweight and robust design
Few production process and less manufacturing time
Configurable components with minimum tooling
Unique patented technology for extremely demanding applications
Suitable for multi-plane design & side-by-side solutions
Innovative manufacturing keepscost low and quality high
AKG TubeFin Charge Air Cooler (LKS)
AKG TubeFin Charge Air Cooler (LKS) is an air cooled brazed aluminium cooler that fits applications demanding lightweight construction and high cooling performance.
Compatible with bar-plate in side-by-side arrangements
Structurally designed to use less steel frame
Configurable components with minimum tooling
Lightweight design for weight-sensitive machines
Durable design results in low total cost of ownership (TCO)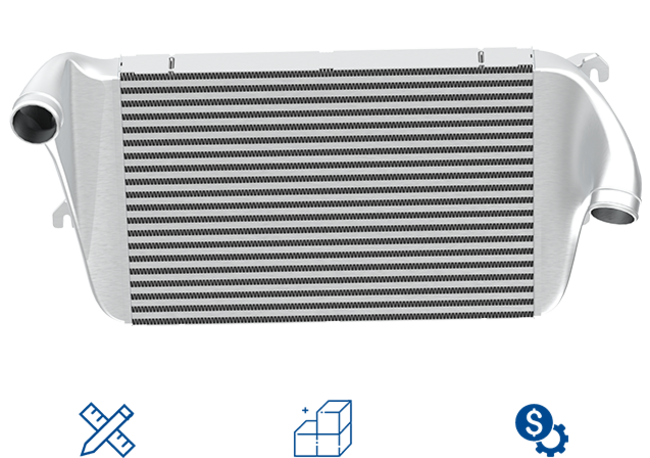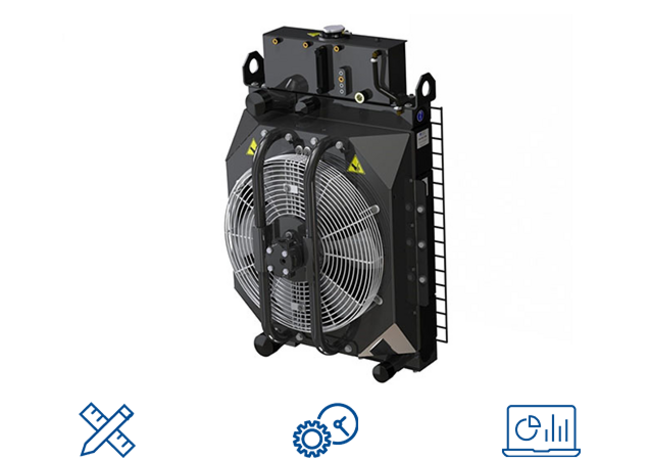 Bar-Plate Cooler
The AKG Bar-Plate Cooler is a pioneer in the heat exchanger market and it is still recognised and trusted globally even today. It is an air cooled brazed aluminium cooler with extreme durability and robust construction for demanding applications.
Excellent cooling performance with wide choice of turbulators
Heavy duty construction for industry proven reliability
High pressure and temperature capability with extreme operating conditions
Air fin options include rectangular wavy, triangular wavy, and louvered fin options ranging from 6.4 fpi to 11.3 fpi
Flexible product porifolio with wide range of sizes
Available with extruded and casted header tanks
Compact Cooler
AKG Compact cooler is an liquid cooled aluminium brazed bar-plate heat exchangers mounted directly on the engine. The hot charge air is cooled by liquid coolant and this coolant is inturn cooled by an air cooled radiator fixed on the front of the vehicle.
100% aluminum construction offers lightweight alternative to stainless steel and copper
Short deadtime for charge air to reach engine & lower pressure drop
Compact design occupying less space
Compact design with low space requirement
Cast tanks welded to core to fit exact engine geometry
Integrate with engine cooling system to solve all the heat transfer needs with one supplier