AKGiCool - Intelligent Cooling Solution
AKGiCool - Intelligent Cooling Solution
AKGiCool is the Intelligent Cooling Solution from a leading supplier of customer-oriented solutions. Our engineering and manufacturing locations around the globe are constantly innovating to create the best solutions for today's applications.
With AKGiCool it is possible to
predict the service life
prevent maintenance
increase reliability and safety
avoid downtimes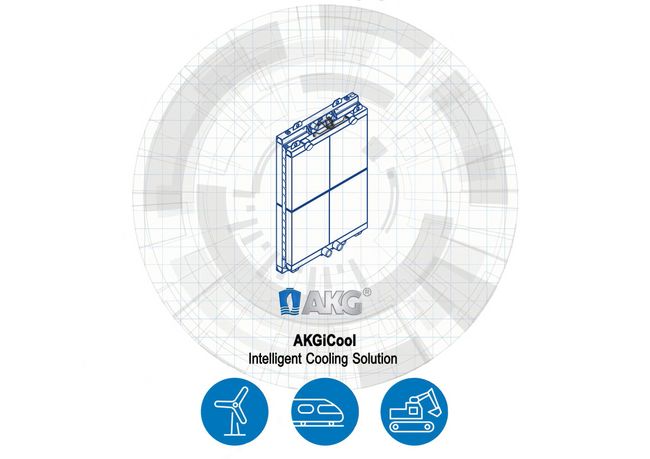 Recording
With AKGiCool it is possible to record important measured values during operation. The intelligent cooling solution records temperature, pressure and acceleration.
Processing
Our trained staff and engineers have developed special AKG software for the AKGiCool. This software enables you to monitor your peak values quickly and easily.
Evaluation
The evaluation enables you to predict the service life. AKG can also develop a cooler specific in-house software for the application.