Engines
During the operation of combustion, heat is generated, which is partly dissipated by radiation and convection, partly by heat exchangers which are integrated directly into the engine cooling circuits.
This is done by means of cooling fluids (water, coolant, oil) which transport the heat from the engine to a heat exchanger, through which this heat is transferred to the ambient air via external cooling systems.
In many cases, compressed air is added to fuel today, which is often cooled before entering the engine to increase performance and improve combustion.
AKG designs and manufactures optimal heat exchanger solutions for all combustion engine applications (engine coolant, charge air, fuel, engine and transmission oil).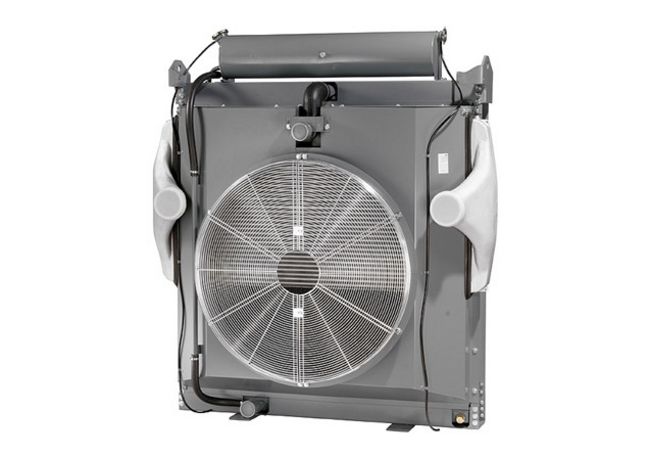 Aggregate / Power Packs
These are internal combustion engines that are equipped with all the heat exchangers necessary to transfer the heat generated by the engine to the ambient air.
These motor/heat exchanger units are used as drive units of mobile machines, power generators or pumps.
AKG has a standard range of engine cooling systems design and manufacture optimal heat exchanger solutions for the cooling of internal combustion engines.