2005-2019
GLOBAL NETWORKING IN THE 21ST CENTURY
Hartwig Pietzcker takes over the management of the group in 2005. AKG is opening up new locations in the Americas and Asia, developing innovative products and gaining new customers in numerous industries. After the record years of 2007/08, the global economic crisis caused a significant slump. AKG survived the disaster relatively unscathed; in 2010, it is back uphill. After years of consolidation, sales are reaching new heights. In the anniversary year 2019, the group employs more than 2,800 people on three continents.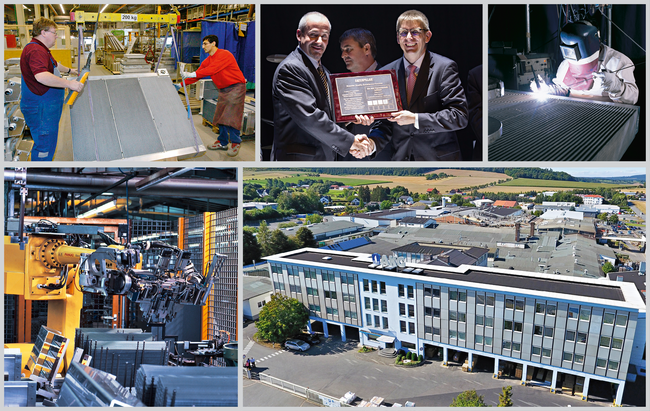 1990-2005
AKG GOES GLOBAL
As the 21 century approached, the AKG Group expands. In 1990, AKG founded a subsidiary in France and was present in China, Turkey, and the United Kingdom. Production in Latvia got started in 2005. In addition to the globalization of locations and markets, cutting-edge development work was driving the company's expansion. AKG is more diverse than ever: Customers are spreading to more and more industries, its dependence on the automotive industry was falling. At the turn of the 21st century, the group employs 1,700 people on three continents, with sales doubling between 1996 and 2004.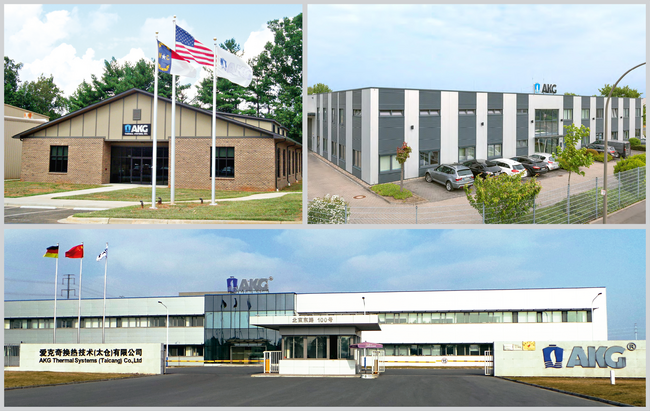 1960-1990
INTERNATIONAL BREAKTHROUGH WITH NEW TECHNOLOGIES
In 1962, AKG launched the production of aluminum, high-pressure heat exchangers - a groundbreaking innovation. The company soon joined the ranks of the European market leaders, growing its share of international business. In 1978 Dirk Pietzcker became the sole managing director, and his father retired. Annual sales totaled around 35 million Deutsche Mark at the time. Dirk Pietzcker invested heavily in research and development, and successfully exploited numerous patents. Independent subsidiaries were founded, including the first abroad establishment - AKG of America (USA) in 1981. The leap across the Atlantic is at the beginning of a global success story that continues today.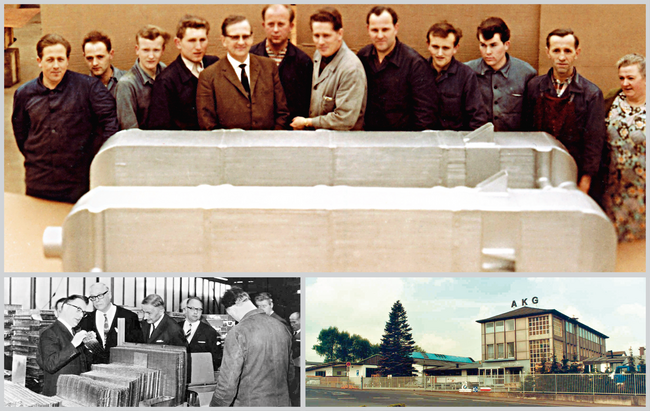 1919-1960
FROM ARTISAN BUSINESS TO LEADING INNOVATOR
In 1919, Autokühler-Gesellschaft (AKG) was founded in Dortmund. The small, handcrafted company produced spare radiators for motor vehicles. In 1920, the businessman Walter Pietzcker became the majority shareholder. In 1925 he transferred all shares to his nephew Hans Pietzcker. Following a phase of early growth, in 1943 the business Following a period of rapid growth, in 1943 the business premises were destroyed to the ground in an air raid. The company's survival was in jeopardy. Hans Pietzcker opened a new production facility in Hofgeismar in 1946. Branches are established in Windschläg in Baden and temporarily in Chemnitz. The business in Dortmund was re-established. After the founding of the Federal Republic in 1949, AKG starts the production of radiators and establishes itself as an innovative supplier to the booming vehicle industry.