20.09.2023
Kassel Marathon
AKG was again partner of the Kassel Marathon 2023. Two AKG men's relay teams successfully participated in the running event.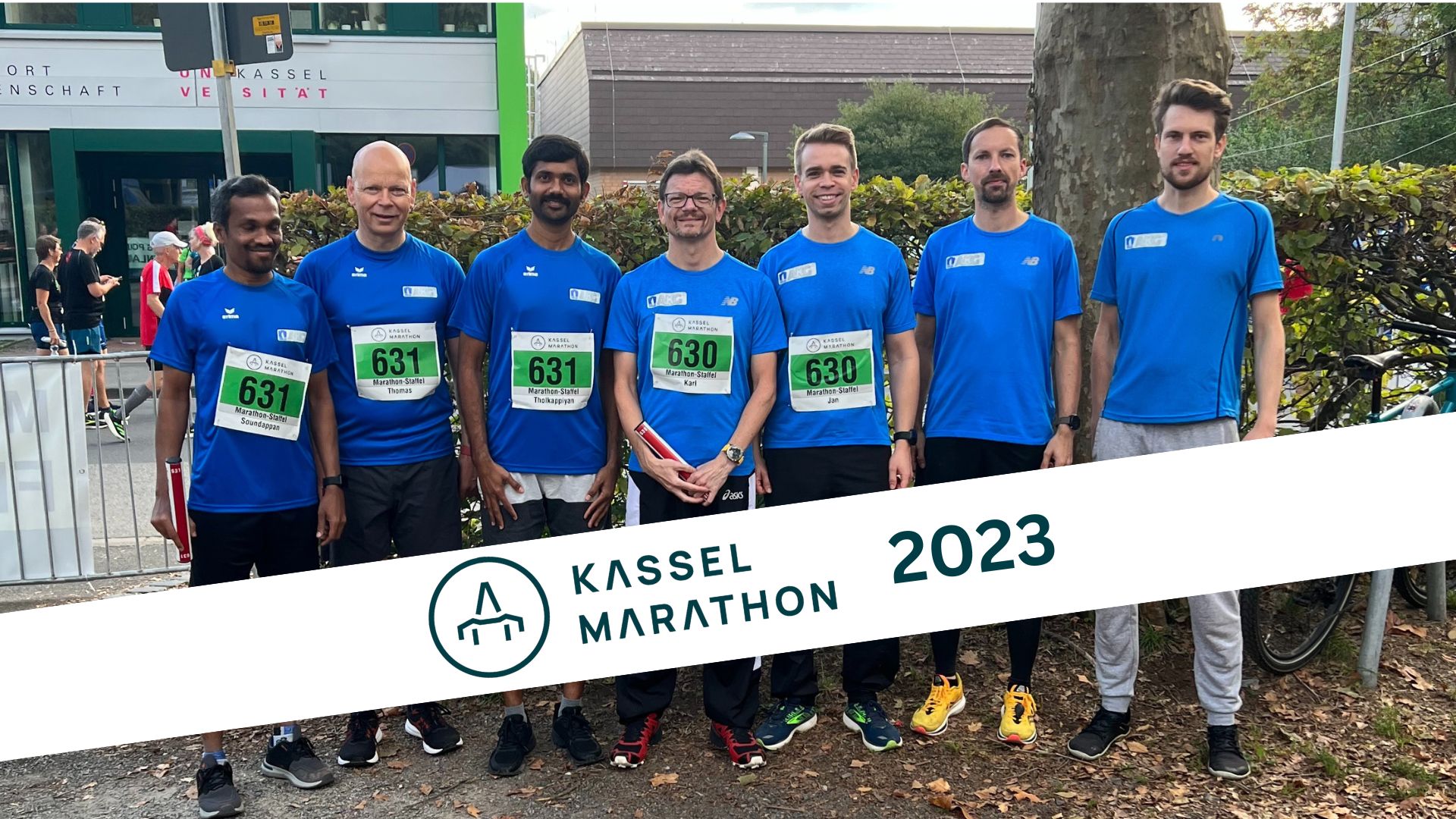 The Kassel Marathon took place from September 15 - 17. AKG was there again as a partner of the running event.
Around 8,000 athletes from all over the world gathered in the North Hessian metropolis last weekend to take part in the Kassel Marathon 2023.

We were also there again as a partner and brought two men's relay teams to the start. With warm temperatures and sunshine, all AKG starters reached the finish line safe and sound!
Our relay team "Cool Runnings" finished 13th out of 109 teams in an impressive time of 03:15:09 h:min:s. The relay team "Cool-Down-Runner" successfully finished the relay despite a runner who dropped out. The team finished in 93rd place, a really strong performance!

Congratulations to all participants for their outstanding performance!
We are already looking forward to the Kassel Marathon 2024!