16.03.2023
CONEXPO 2023 in Las Vegas
AKG of America and AKG Thermal Systems, Inc. presenting Innovative Solutions at CONEXPO in Las Vegas.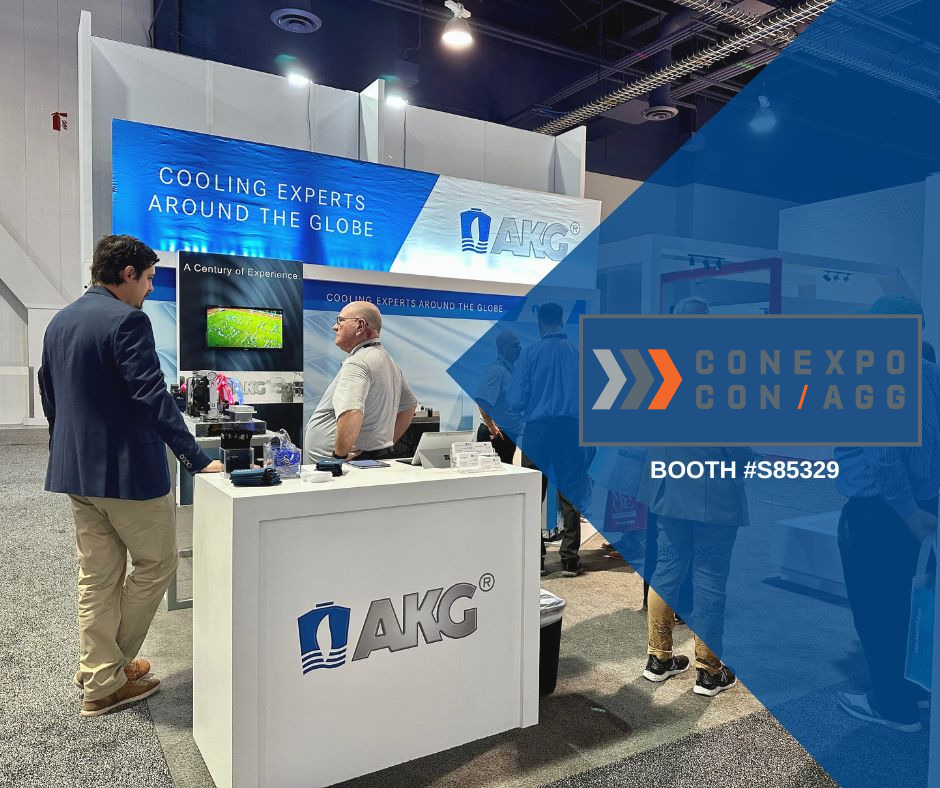 Las Vegas, NV - AKG of America and AKG Thermal Systems, Inc. are excited to announce their participation at the CONEXPO in Las Vegas, where they will showcase their latest solutions for heat exchangers and coolers. The event will take place from March 14 to 18, 2023, at the Las Vegas Convention Center.
At Booth S85329, attendees will have the opportunity to see AKG's cutting-edge technology and innovative designs for heat transfer equipment. The company's products are used in a wide range of industries, including construction, mining, agriculture, and transportation.
One of the main focuses of the AKG Group at the event is to present their new and sustainable technologies, under the brand name AKG Green. With a commitment to reducing environmental impact, AKG Green offers customers innovative solutions that are both energy-efficient and environmentally friendly.
"We are excited to showcase our latest products and technologies at CONEXPO," said Rob Countiss, Director, Marketing & Business Development. "Our team is looking forward to meeting with attendees and discussing how our products can improve their operations, while also reducing their carbon footprint."
For more information about AKG Green and the company's other offerings, visit AKG at Stand S85329 or visit their website at www.akg-group.com/akg-green.
About AKG of America and AKG Thermal Systems, Inc.
AKG of America and AKG Thermal Systems, Inc. are part of the global AKG Group, a leading manufacturer of heat transfer equipment for various industries. With locations in Europe, Asia, and North America, AKG offers customers a wide range of cooling solutions, including radiators, oil coolers, and charge air coolers. The company is committed to providing innovative and energy-efficient products, while also prioritizing sustainability and environmental responsibility.