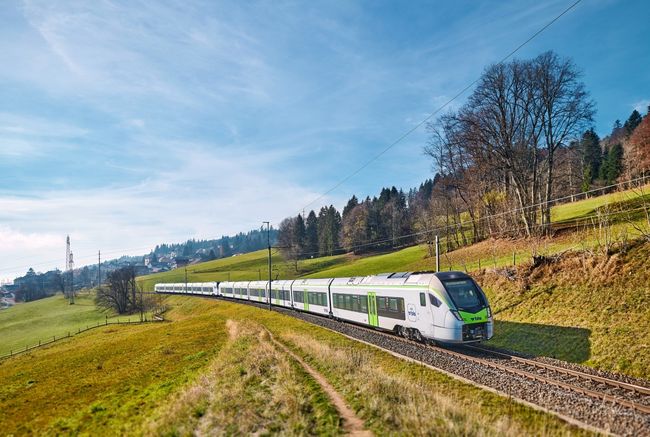 Converter Cooling Unit

AKG supplies this roof-mounted cooling system to Stadler Bussnang in Switzerland for over 60 low-floor Flirt 4 BLS (Bern-Lötschberg-Simplon-Bahn) passenger trains.
This train, which is used as a regional express or commuter train, is part of the successful Flirt platform series, which has already been sold over 1,700 times, starting in 2002.
Flirt stands for nimble light (formerly as innovative now as intercity and) regional multiple unit.
BLS calls it "MIKA", which stands for "modern, innovative, compact all-round train".
The current and spurty Flirt 4 will replace three older vehicle types at BLS starting in May 2021.
2 roof-mounted cooling systems are installed per vehicle near the power cars.
Regional-Express / S-Bahn
Technical Data
Heat rejection:
36 kW Stromrichter / Converter

MEDIUM Water Glycol Cooling air
---
Flow rate 200 l/min 4 m^3/s
---
Entrance temperature 57,5°C 40°C
---
Exit temperature <=55°C < 49,5°C
---
Pressure drop 390 mbar 20 mbar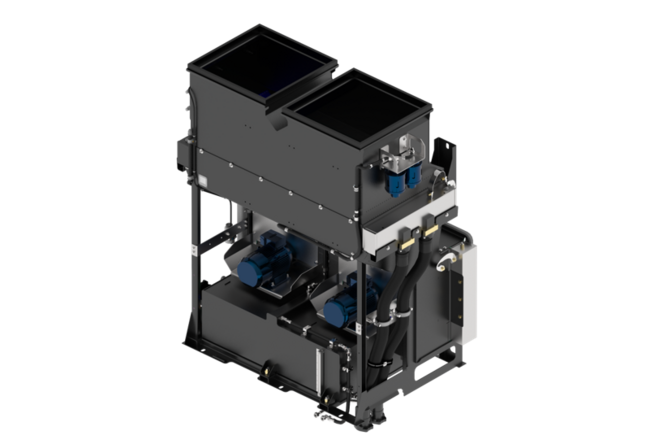 Benefits
Optimierung des Gewichts / limited weight
Verschmutzungsunempfindliche Lamelle / fouling resistant air fin
Gute Erreichbarkeit bei Wartung / easy access during maintenance
zusätzl. Kühlung des Transformators / cooling of trafo in addition
sehr niedrige Schallwerte / optimized sound power level
begehbar / walkable and slip-resistant surface
Hohe Nutzungsdauer / high operating lifetime